One of my

least favorite things

to do is remove old contact paper or wallpaper from dresser drawer bottoms, so I sorta have a thing against putting it in myself,
I guess it's my

gift

to some future upcycler--they won't have to chisel and scrape out what I put in. ;)
What I love to do is

fabric line

my drawers. It's super easy and a really fun way to add a bit of pep to your
dresser--not to mention hide
worse-for-wear drawer bottoms.
Ok, so if you're a crafter and you don't have a

cutting mat, straight edge, and rotary cutter

, stop what you're doing, hop in the car and head to the store. It's not that expensive, and it'll make your work so much better and easier. :)
Rip down your fabric to approximately the right size to make it more manageable. It's pretty annoying trying to get a 14" x 16" piece of fabric from 3 yards of 50" fabric!
Approximately 1" longer than you need, make a snip. Holding both edges firmly, rip the fabric about 1" longer than you need. Then do the same on the other side.
Your ripped fabric should look like this:
Make it manageable by folding the

fabric in half

, and then trim the both edges at once.
So, if you ripped a 11" x 11" piece of fabric to make at 10" x 10" piece for your drawer, fold it in half and cut it at 5" so when you open it up it's 10".
I also will 4th it for pieces over 24" to make it easier and more manageable.
Step 2: Cut it to size

Open it up, fold it the opposite way and trim this side as you did the other.
Ok, you now have beautifully straight and square edges, and sides.
Step 3:
Spray

craft adhesive

into the drawer make sure you get the edges. Work quickly here, you want your glue wet when you apply the fabric.
Only spray one drawer at a time.
To make your fabric

manageable

, and prevent it from falling onto the glue before your ready,

roll the fabric up

, wrong side out.
Using both hands, place the fabric into the front corners, making sure you're square.
Unroll the fabric, and starting from the center, smooth the fabric out.

Press the fabric

into the glue to make sure it's adhering.
And then freak out because you realize even if you're face looks 29 and holding, your hands look 59 and holding.
(hum, ok . . . I think we need a Jessica Dictionary--"gorgie-goo" my sister's nickname for her daughter, meaning gorgeous, and every post I want to use it.)
So, now I've explained it--game on.
Gorgie-goo.
Thanks for stopping by!
Jessica
Sharing Here: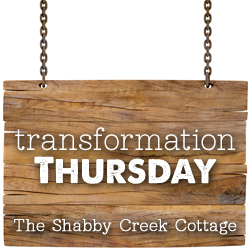 http://paintinmyhair.blogspot.com/2011/11/girls-day-out-charity-pieces.html